WE ARE OPEN! ...and following all the CDC guidelines.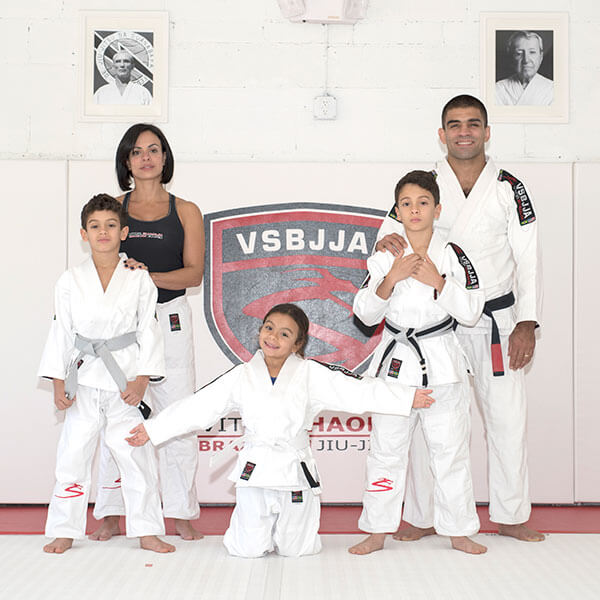 Family Owned & Operated by 4-time BBJ World Champion
Vitor Shaolin & His Family
Martial Arts For All
Brazilian Jiu-Jitsu for a Fit Body and Sharp Mind
If you want overall fitness to be an essential part of your family's lifestyle, Brazilian Jiu-Jitsu is the perfect year-round sport for you and your kids. In addition to fostering physical fitness, practicing Brazilian Jiu-Jitsu builds self-confidence, focus, and critical thinking skills in people of all ages.
Whether you're looking to learn a new skill or have been practicing BJJ for years, Vitor Shaolin Brazilian Jiu-Jitsu Academy has classes for you:
Vitor Shaolin BJJ Academy is your source for professional Brazilian Jiu-Jitsu training for kids age three and older. From beginner- to advanced-level classes, our professional BJJ instructors will help bully-proof your kids by helping them master proper martial arts techniques, improving their self-confidence, and instilling in them the life-long values of respect and perseverance.
Adults of any age and gender enjoy getting great workouts, learning a dynamic sport, and meeting new friends in the adult Brazilian Jiu-Jitsu classes at Vitor Shaolin BJJ Academy. Whether you're an advanced student or are new to BJJ, you'll fit right in at our warm and friendly Brazilian Jiu-Jitsu school. Many of our adult BJJ students are taking classes as a way to bond with their BJJ-enthusiast kids! To learn more about our professionally taught adult classes, visit our adult Brazilian Jiu-Jitsu classes page.
Men and women of all ages and sizes can increase their self-confidence by learning the practical self-defense techniques of Brazilian Jiu-Jitsu. At VSBJJA, self-defense classes are exclusively taught by six-time world champion Vitor Shaolin, who has been Valente Brothers certified to teach self-defense. To learn more about the top-notch men's and women's self-defense classes at VSBJJA, visit our self-defense classes page.
Why Choose

Vitor Shaolin Brazilian Jiu-Jitsu Academy?

Brazilian Jiu-Jitsu enthusiasts recommend VSBJJA because of our professional martial arts instruction, the welcoming environment at our studio, and much more:
Expert

Instruction

VSBJJA owner Vitor Shaolin, six-time world champion and 5-degree blackbelt, regularly teaches classes on-site at our Scotch Plains, NJ studio. Since your safety is our #1 priority, all of our instructors are five-degree BJJ black belts and professionally trained to teach proper Brazilian Jiu-Jitsu technique at all levels.
Focused Only on
Brazilian Jiu-Jitsu
The best way to become proficient in self-defense is to practice just one practical martial art. As such, our professional instructors teach only Brazilian Jiu-Jitsu classes at VSBJJA.
Clean, Spacious Facility
Because your health and safety is our priority, we make sure our spacious, comfortable BJJ studio is kept clean and meets all safety standards.
Family Atmosphere
As a family-owned and operated Brazilian Jiu-Jitsu school, we're known for our supportive, family-like atmosphere where our students encourage each other. Vitor Shaolin's children train at VSBJJA, and parents of young BJJ students feel comfortable leaving their children with us in our well-supervised, caring environment.
Free Trial

Class or Early Start Program

We make it easy for you to get started by offering you one commitment-free trial class or two classes for only $29.99.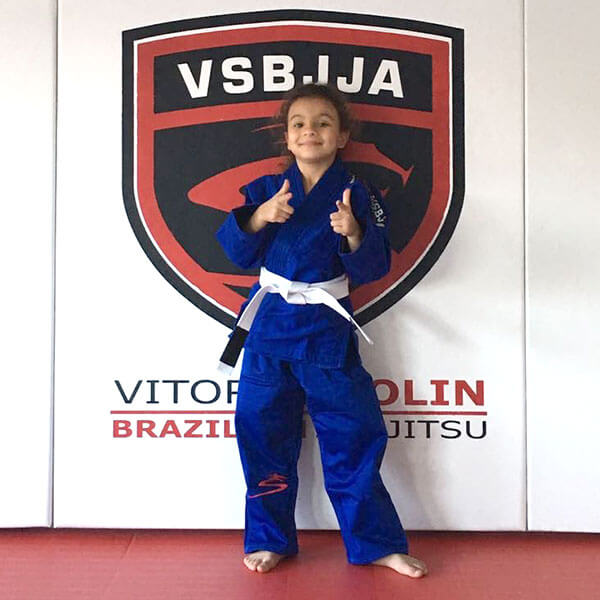 Best Brazilian Jiu-Jitsu Training
Vitor Shaolin BJJ Academy has a proven history of helping men, women, teens, children and first responders in the Berkeley Heights, Gillette, Mountainside, New Providence, North Plainfield, Scotch Plains, Springfield, Watchung, and Westfield, NJ area to achieve new levels of physical fitness, improve their cognitive abilities, manage stress, and meet new friends through the practice of Brazilian Jiu-Jitsu. Regardless of age or gender, Brazilian Jiu-Jitsu is the martial art for you!
Get Started Today!
Sign up for a FREE CLASS or our EASY START TRIAL PROGRAM by calling us at 551-556-3338 or visiting our clean, spacious, easily accessible studio at 2507 US-22 in Scotch Plains.
Try

A Class